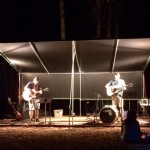 Every Labor Day Weekend for over 22 years Church in the Pines has had a Family Camp. For 19 years we rented a local camp for this purpose and we have many wonderful memories. Our former kids still return as adults if they are able! But after lots of work and preparation we moved our Annual Family Camp to our New Property in Middleboro. What a terrific time we have had!
We have lots of fun as the weekend is intended to be a relaxing time for conversation, getting to know one another better, spiritual challenge, worship, laughter, wonderful food, and so much more. There is lighted volleyball, horseshoes, a children's playground, a firemen's horseshoe competition, a talent show, a prayer walk, and the list goes on. Everyone jumps in organizing events, making meals together, and making smores around the nightly campfires.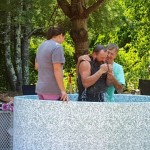 A highlight is the Sunday morning worship service where there are testimonies of what God has ~been doing in lives, worship, the Word spoken, and communion as families. Then after lunch we have a baptism.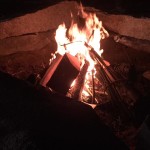 A Great Day and a Great weekend!