Outdoor Church & COVID-19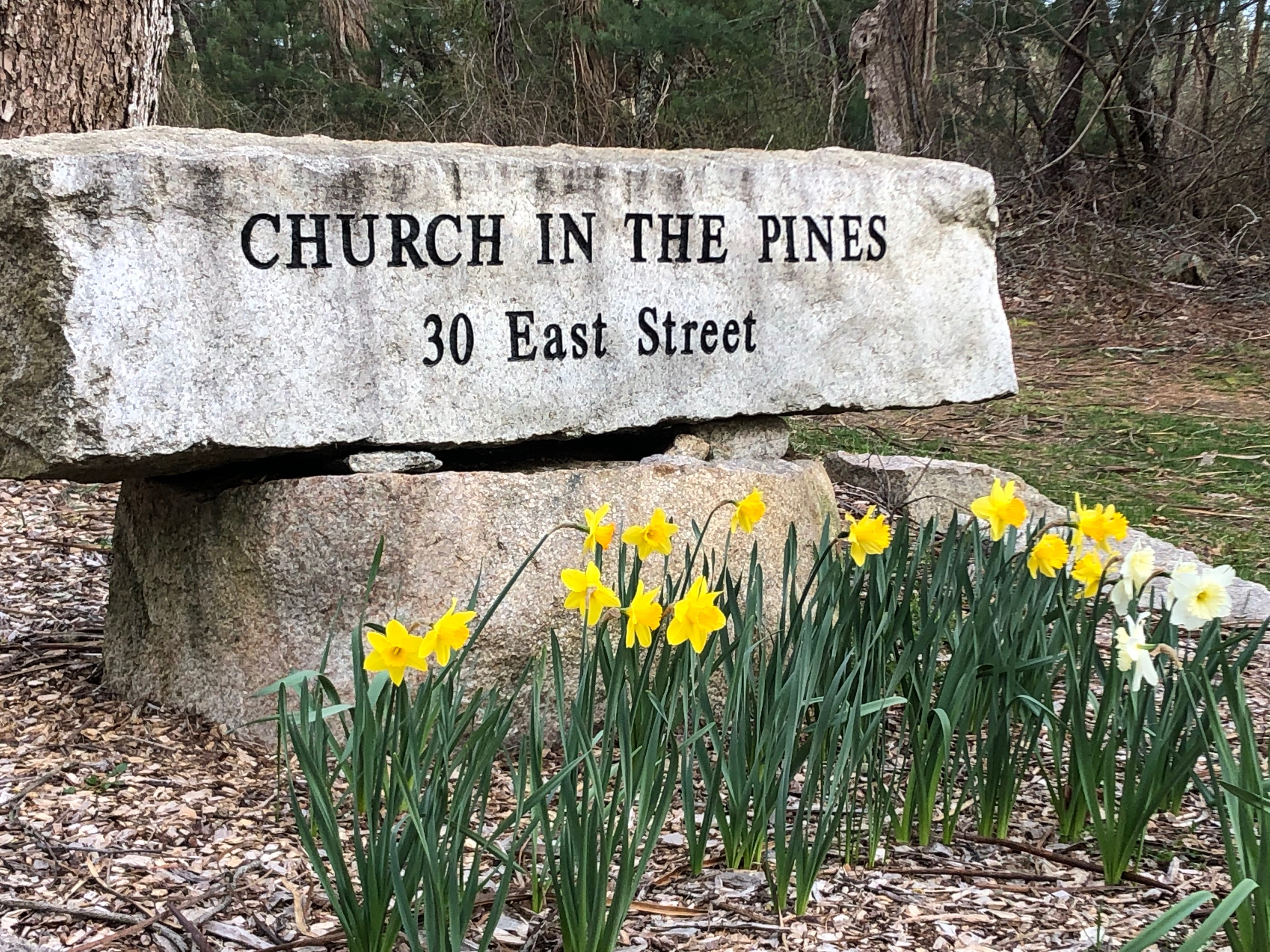 Yes, our service is outdoors from April through September. We are meeting at 10:00 am. It will also be live streamed.
For your information here are the COVID-19 guidelines we follow ...
Based on the newest Massachusetts guidelines masks are not required but we ask everyone to observe proper social distancing and wear a mask if exhibiting symptoms.
We use an offering box rather than receive an offering.
When we have communion we use individually pre-packaged communion elements rather than passing out the elements.
We have hand sanitizer available and an extra wash area near the portable restrooms.
We are not providing childcare or Junior Church during the spring. Families can sit together around a picnic table during the service so children have more space.
We have a special area where you can park and listen, rather than leave your car.
If because of rain Outdoor Church is canceled the service will be live streamed only. There is very limited seating at the church and requires that you notify the church if interested in attending. The announcement is made early Sunday morning via the website, CIP Emails, and texts.
Each summer we move outdoors for church.
So in a normal year, beginning the third week of June through Labor Day Weekend we worship at 30 East Street in South Middleboro, our New Property. This beautiful setting allows our whole church and friends to meet together for one service at 10:00 am in God's creation.
The site is fully prepared for worship and includes water, electricity, a stage, restrooms, and plenty of parking. There is a play area for little ones and for older kids and a separate area for Junior Church. Although there are benches most everyone brings along a comfortable chair. A large canopy and many trees offers shade and cover.
Following worship people will often hang around for conversation, occasional meals together, or take a walk around one of the trails on our 20 acres.
These services are a highlight of our year and you are invited!
If it is raining steady on any given Sunday we meet back at the church at 10:00 am. Announcements are made early on a Sunday morning.